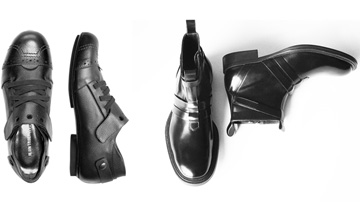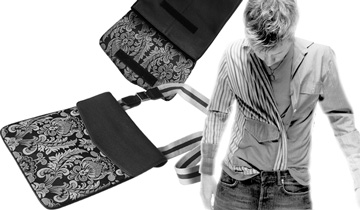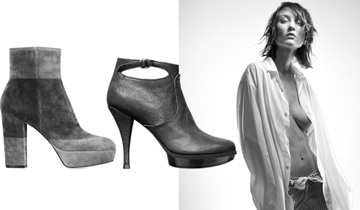 Alain Tribeaudot is a fashion designer based in Paris, France.
After a 5-year stint at Lanvin, he moved to the LVMH Group and for seven years worked with Kenzo and Louis Vuitton as designer and studio director for Accessories & Licensing.
Subsequently, he created his own private label Alain Tribeaudot, a collection of highly innovative, luxury shoes & handbags, which premiered at the trade-shows Première Classe in Paris, at White and Micam in Milan, Italy, then sold through a select group of the finest Concept Stores and international Department Stores, including Fred Segal in Los Angeles, Biffi in Milan, Harvey Nichols in Riad, Eleanora in Rome, etc.
Besides his own private label, he has also offered freelance design & consulting services to many luxury ready-to-wear and sportswear brands, fashion houses and style agencies, such as Space Maker (Carlin), Le Coq sportif, Barbara bui, etc.
Recently, he designed the Souts collection, a co-branding initiative with André, which proved very successful (generating the best sales for the Group in 2014 and 2015) and sold in some 200 stores while communicating along the lines of common values linked to "made in France".
Together with the British showroom Touba London, the Taise by Souts collection, worn by Justin Timberlake, Jennifer Lawrence, Robert Patinson, etc., was widely marketed in over 50 hand-picked stores: Colette, Le Bon Marché, Isetan, Takashimaya, Dover Street Market, just to mention a few.